AC Repair Services in Largo, FL & All of Pinellas County
You might feel the summer coming as the temperature rises each day, reminding you that you never fixed your air conditioning unit. Maybe your heater works fine, but you want to avoid bigger problems through a quick routine tune-up. Or perhaps your last air conditioner had problems from the beginning, and this time you want a more efficient system with a 10+ year warranty.
We can help you with all of the above and more. We have thrilled customers with our service for 40 years. Just Google our name to see recent reviews.
Benefit from Our Experience
Since we're a family-owned business, you don't deal with the middleman when you call us. Instead, you deal directly with the owners—the same owners who founded the business in 1973. You can always expect personal service in addition to experienced work.
Find the Services You Need
Whatever you need in terms of heating and air conditioning in Largo, FL, we have a solution.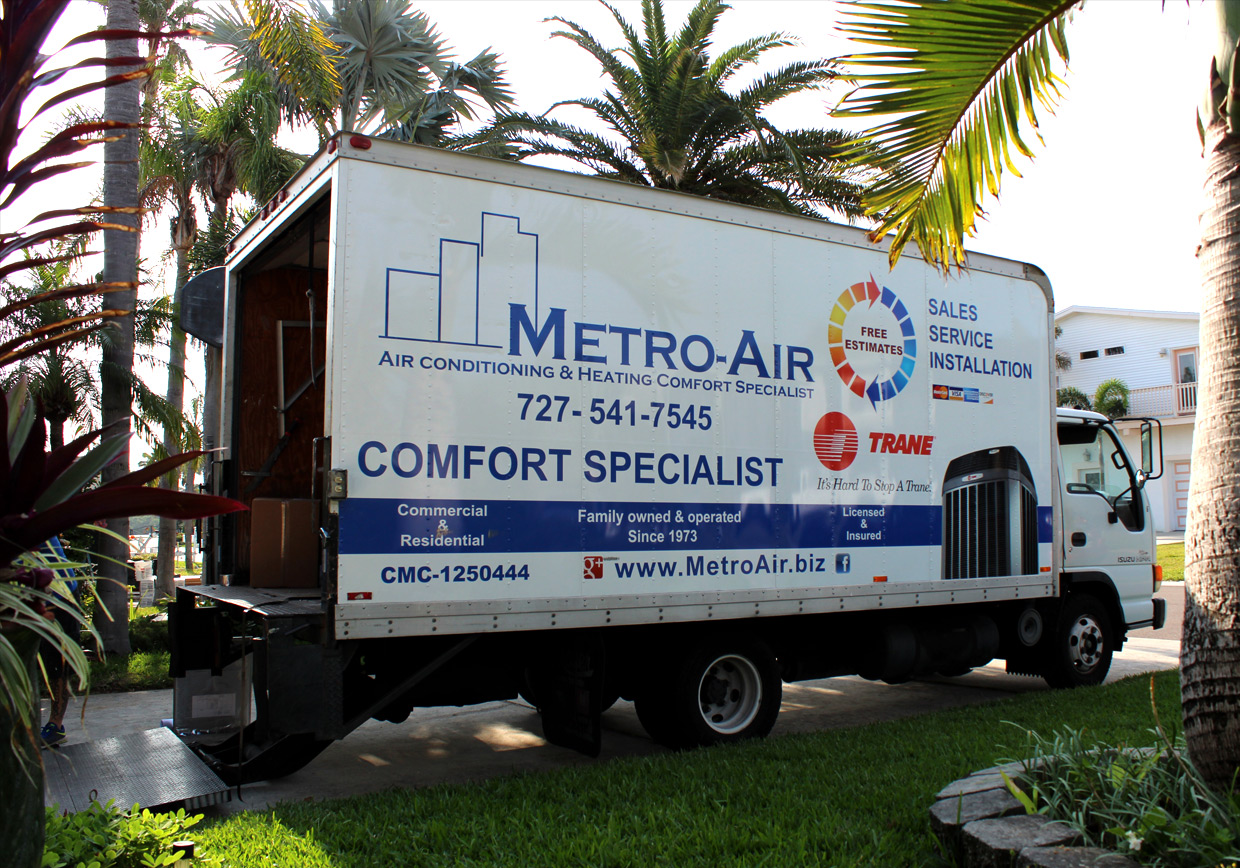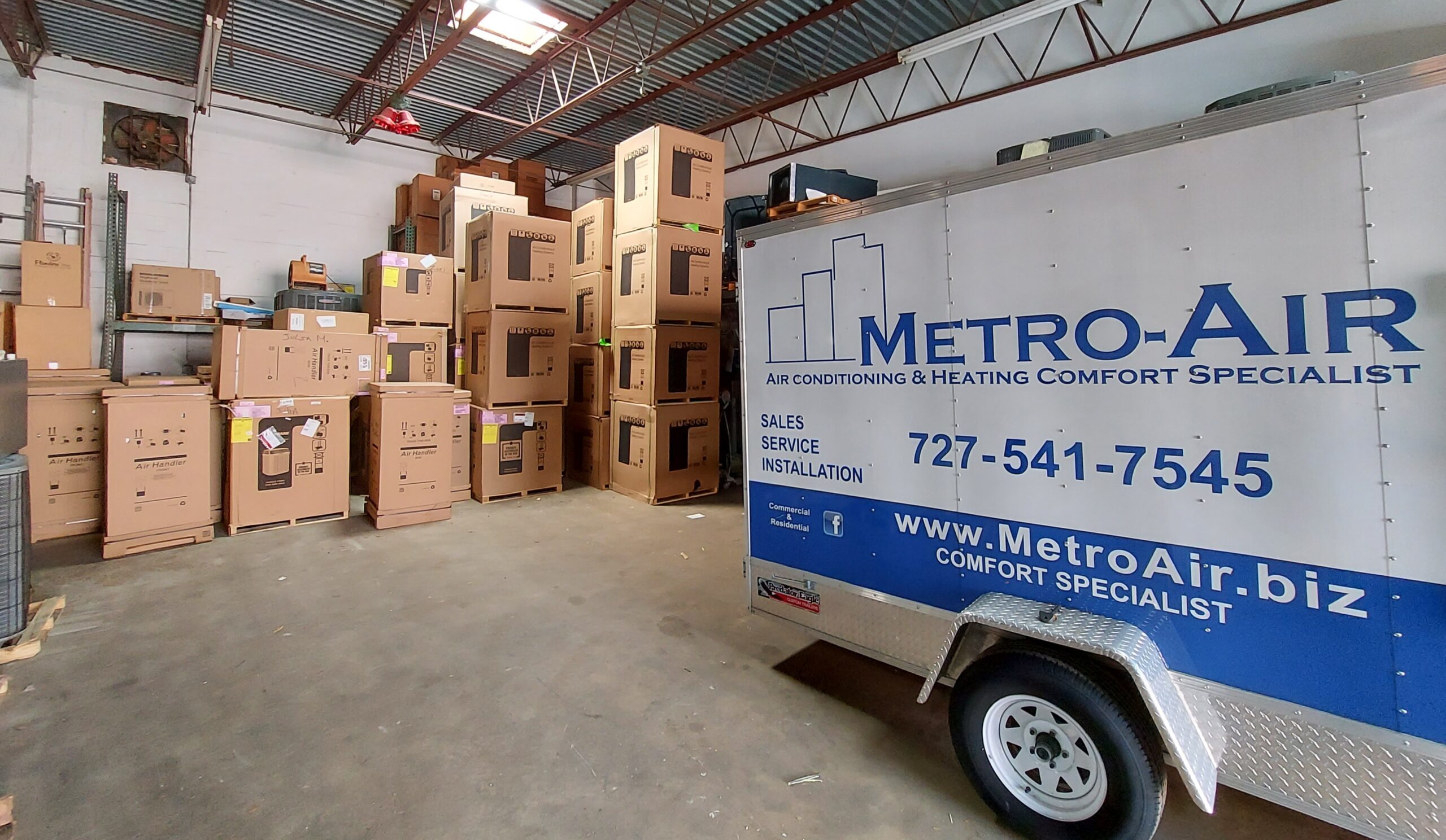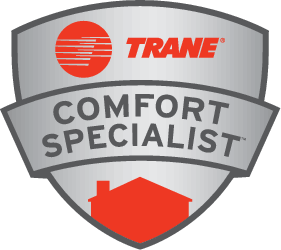 License Number CMC-1250444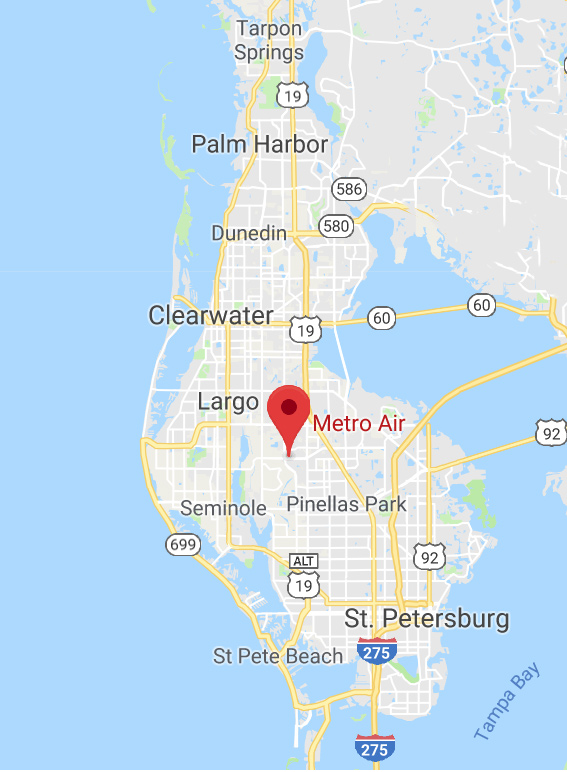 Turn to Metro-Air for:
• Repair services for all brands
• Replacement system installation plus a 10-12 year warranty up to 21 SEER
• Tune-ups
• Air duct sanitization
• Duct Replacement
Our services come with several benefits:
• Installations and repairs from certified Trane Comfort Specialists
• Prepared heat load calculations for each home to determine the proper size
• Senior citizen-friendly service, plus discounts to churches and schools
• Free replacement estimates
• Financing with approved credit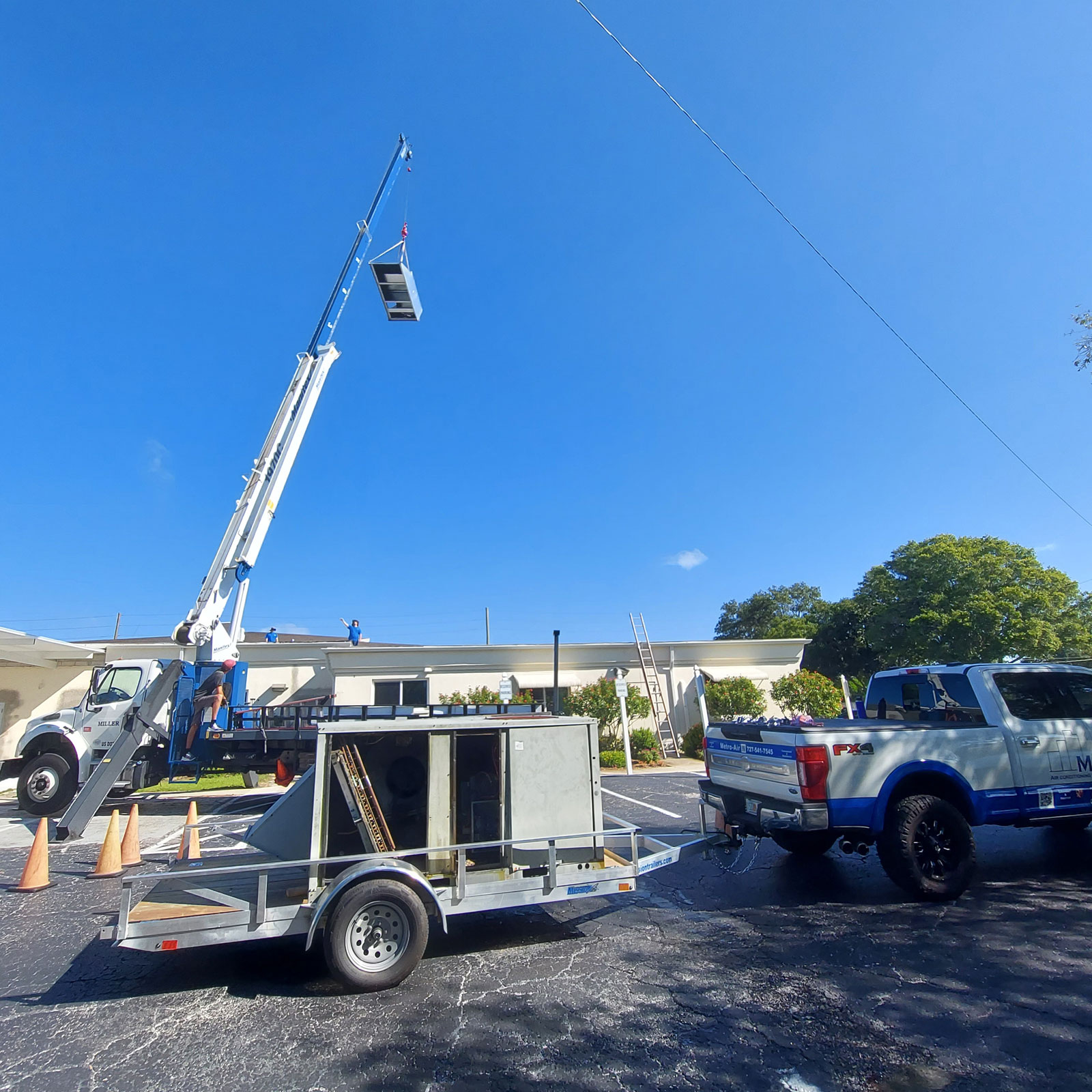 Big or small we can do it all.
Commercial equipment is still hard to get but Metro Air has accounts with all Major brands for minimal down time.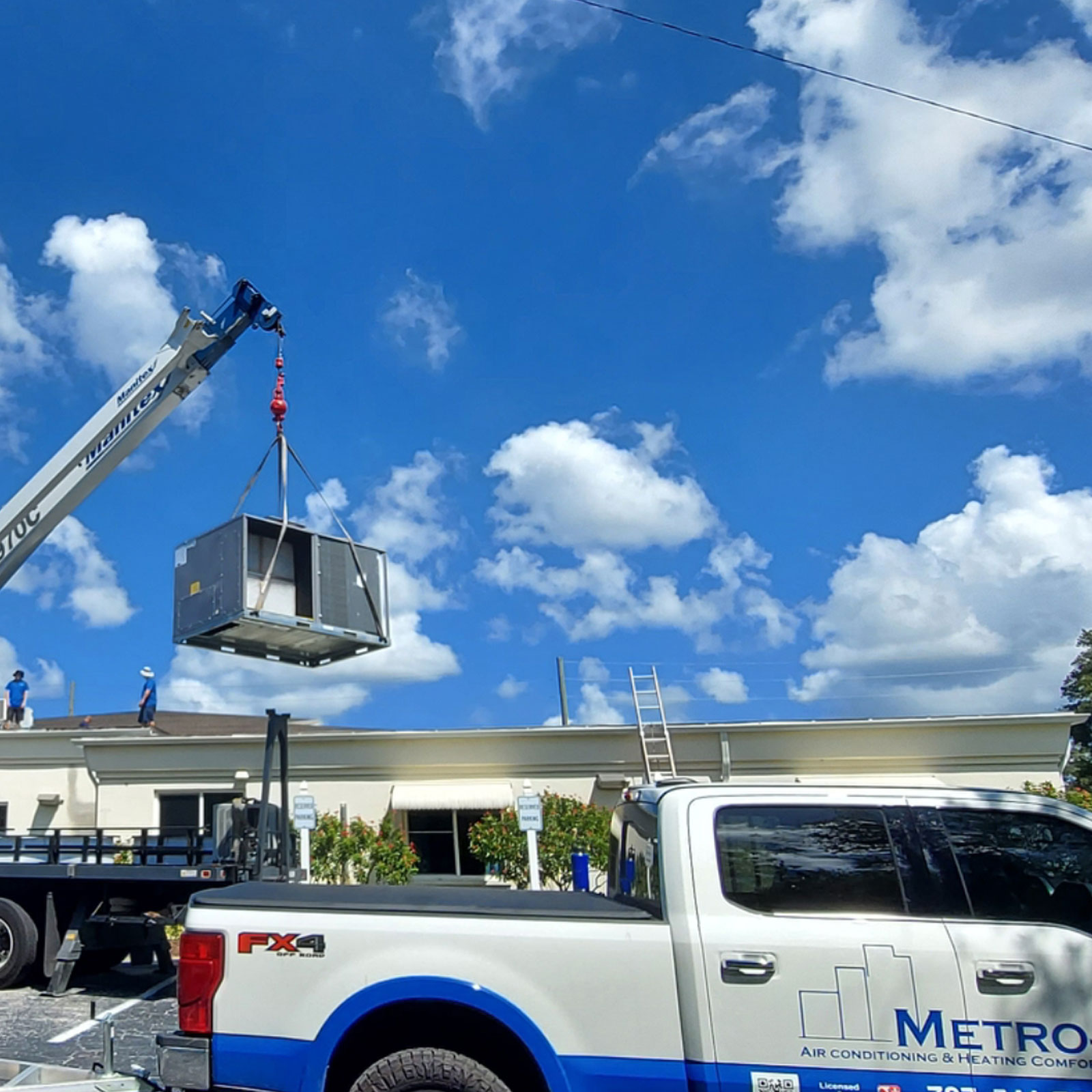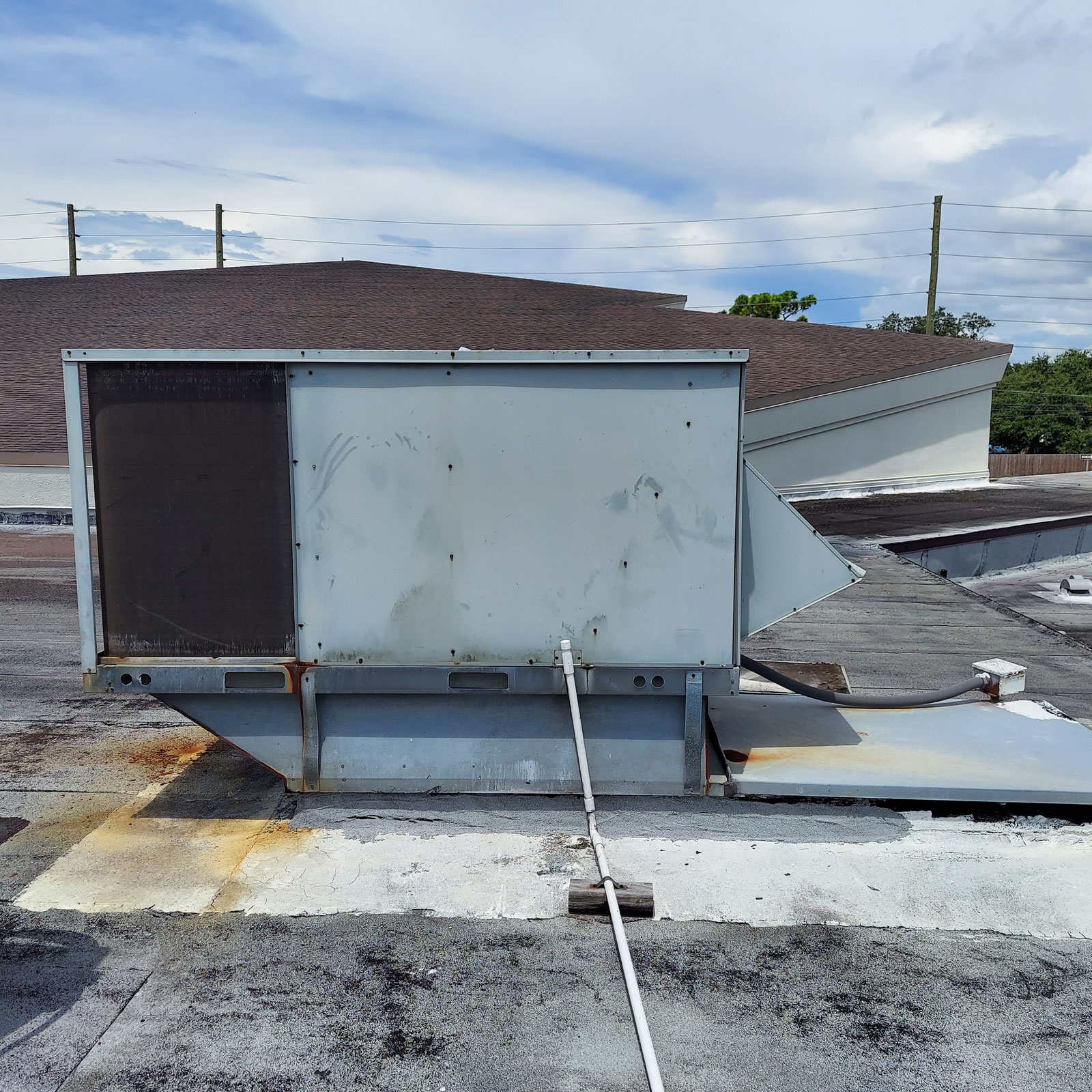 This is a 8.5 ton package unit with a re-designed roof curb adapter for better air flow and efficiency.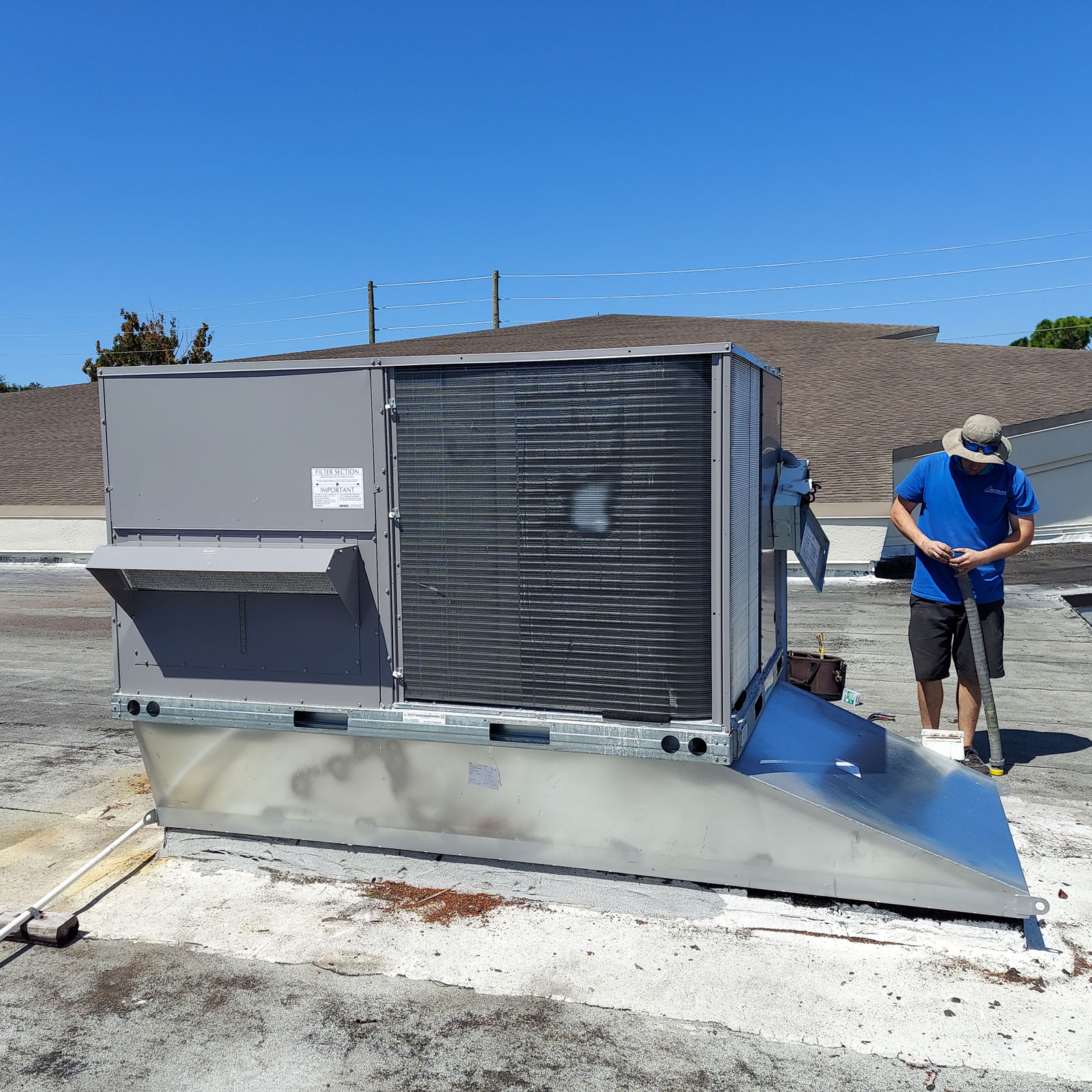 Get Service You Can Recommend
Here at Metro Air we pride ourselves on many things, but the fact that over 90% of our business comes from word of mouth recommendations outshines the rest. To us, this means that our customers appreciate our service. We consider their recommendation as a sign of their trust in us, and we promise to do our best not to let them down. We'll do the same for you.
For truly satisfying service with heating and air conditioning in Largo, FL, contact us at (727) 541-7545 today.

Showroom Hours:
Monday – Friday, 8:30 a.m. – 4:30 p.m.
Serving Pinellas County, Largo, Seminole, St. Petersburg, Clearwater, Palm Harbor, Sand Key, and Clearwater Beach since 1973